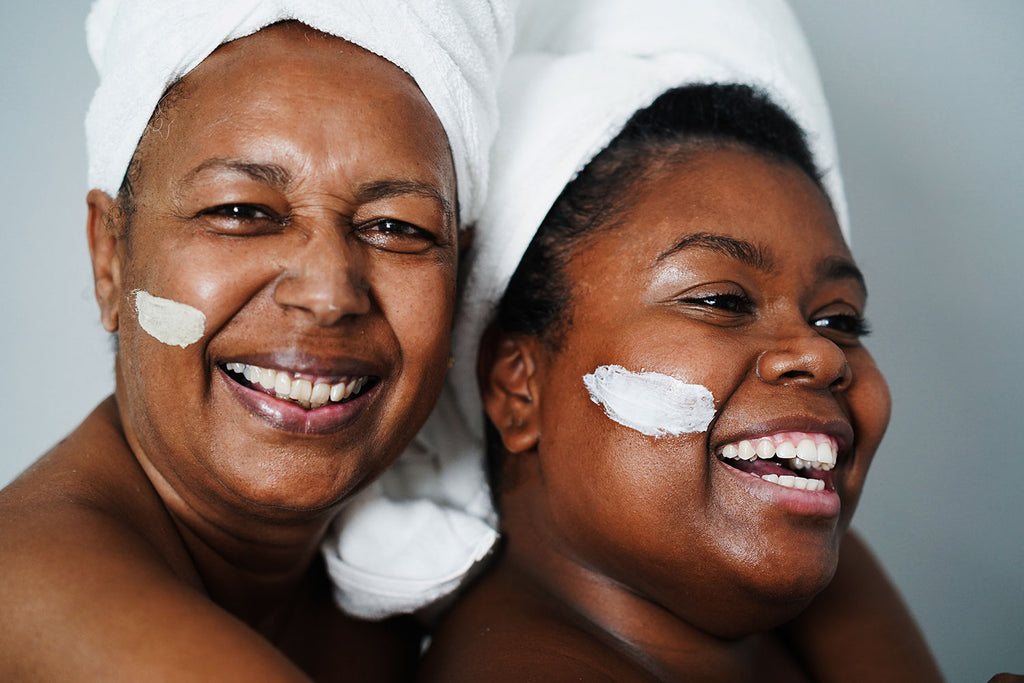 Caribbean Beauty Products and Wellness Tips
By Joanne Crossley
0 Comments
When we think of Caribbean fruit and veg, we usually imagine exotic dishes, refreshing drinks and tasty, tropical snacks. However, many of the delicious ingredients found in Caribbean cooking also have beauty and wellness benefits too. From nourishing coconuts to hydrating mangoes, here are some highly effective fruit and veg Caribbean beauty products to try.
Different Caribbean Beauty Products

If you want beautiful, shiny hair and soft, supple skin, then read on. Fruit and veg have long been at the heart of many Caribbean wellness and beauty regimes. This is because they contain nourishing ingredients, are easy to obtain and are relatively cheap to buy. If you don't live near an ethnic produce shop, you can order Caribbean fruit and veg boxers to be delivered straight to your door. Here are some top Caribbean beauty tips to try this year.
Coconuts
Some of the most beautiful women in the world have promoted the use of coconut oil because of its moisturising properties. Coconuts are one of the most versatile of the Caribbean beauty products. They offer anti-fungal and anti-bacterial protection and smell amazing. Use the oil as a hair conditioner to restore shine and add moisture.
You can even combine with an avocado for an intense hair or face mask for hair care. Add some sea salt or brown sugar to coconut oil for a exfoliating body scrub. You can even use it to prepare the skin before shaving or waxing to smooth hair follicles for closer results. Rub some oil into the feet for anti-fungal help and soft, coconut-smelling skin.
Mangoes
The juicy mango is one of those Caribbean beauty products that can be used all over the skin. It contains enzymes that help to hydrate and brighten the skin. You can use mango seeds to make a creamy butter to moisturise the skin and freshen the face. Or blend the pulp into a nourishing face mask. Antioxidants also help repair skin cells, reduce inflammation and defend against free radical damage. Mango products can also help dissolve excess oils on the skin and so prevent break-outs of acne or rosacea.
Papaya
Many Caribbean beauty products are aimed at looking after the hair. This is not always easy to do in a more topical, humid climate. Papaya is one such product. It contains high levels of Vitamins A, B and C. They offer excellent hair conditioning properties, as well as protection against dandruff.
They are also said to promote healthy hair growth. For the skin, papayas are found in many anti-wrinkle treatments due to the anti-oxidants they contain. The Vitamin A also helps nourish skin and reduce the effects of acne.
Aloe
Aloe is well known across the world as one of the leading Caribbean beauty products. As well as its anti-bacterial properties offering multiple health and wellness benefits, it helps keeps the skin soft. Applying aloe helps to prevent premature aging. Use as a skin moisturiser cream to add anti-oxidants to your beauty regime. Aloe leaves store lots of water. When they are added to a skincare gel, they can help hydrate your skin very well too. You can also use aloe gel to help reduce the appearance of scars from acne or historical injuries or surgery.
Lemongrass
Lemongrass is a natural astringent and is a great Caribbean beauty product that helps to strip away excess oils on the skin and clear our clogged pores. Use it in skin toners, cleansers and exfoliating masks for a deeper, more intense skin treatment.
Lemongrass feels refreshing on the skin too and its citrussy scent can help calm a troubled mind. It is also a commonly used essential oil, applied in aromatherapy to help get rid of headaches and stimulate the mind. Never apply lemongrass essential oil directly to the body. Use a carrier oil such as almond or coconut to dilute it first.
Cocoa
We all know the mood-enhancing benefits of chocolate. Cocoa is another highly versatile Caribbean product that can enhance wellness inside the body and out. Cocoa contains anti-oxidants to fight free radicals and helps in skin care. It is especially effective as a cocoa butter for moisturising dry skin and restoring a natural glow. Use it in a face mask or body scrub for cleansed pores and brighter skin. The caffeine it contains can also help firm up loose or puffy skin, such as under the eyes or around the neck.